Welcome to the Gerbera Online Video Class.
Do you want to paint but have no available classes in your area?

Are you looking for a way to learn more …. to further your painting knowledge and skills?

Then these classes are the answer for you. You will learn by looking over the teacher's shoulder. You are able to follow step-by-step with the video and written instructions.

This video class experience is just like being in the classroom with Brenda. You can pause when you need catch up time, you can stop, restart, and repeat as many times as needed.

All students will receive access to the Basic Information Videos with the purchase of any online video class.
Please note: This is a Membership Program which will require you to login only once to have access to all courses that you have purchased. If you have any trouble logging in, please contact Jackie@Brendastewart.com. Do not try more than 4 times to
login if you are not sure of your user name or the password. The firewall will lock you out. If this does happen, you will have to wait one hour for the system to allow you to try again.
COMING SOON: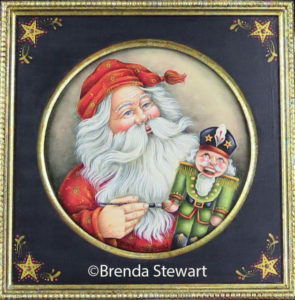 Coming 2017
Save